November Presentation at the Knoxville Music Teachers association .
February. Presentation at University of Memphis pedagogy class.
March. Presentation at Music Teachers National Association in Baltimore Maryland
Playing in the lobby of Methodist Hospital.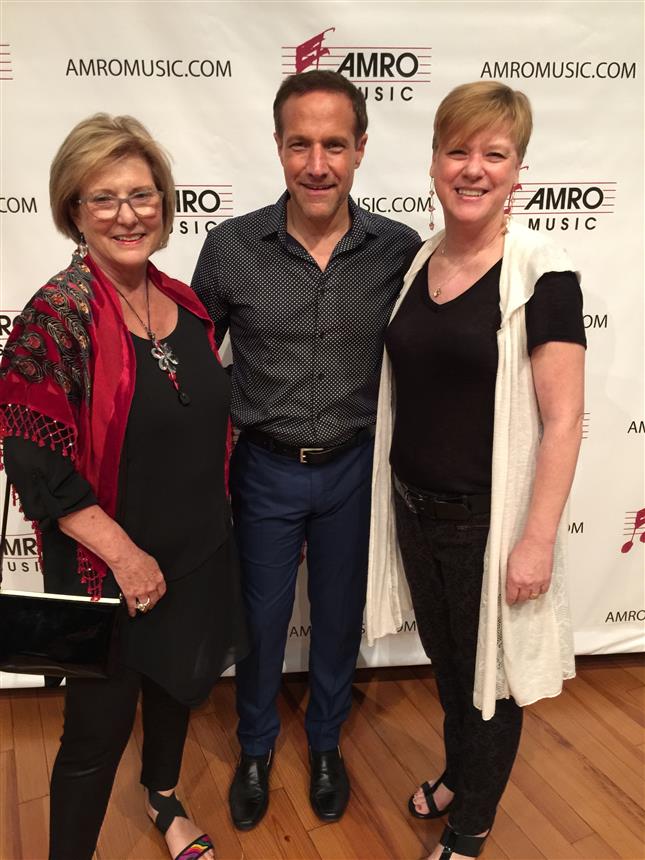 Patty and I with Jim Brickman after his concert at GPAC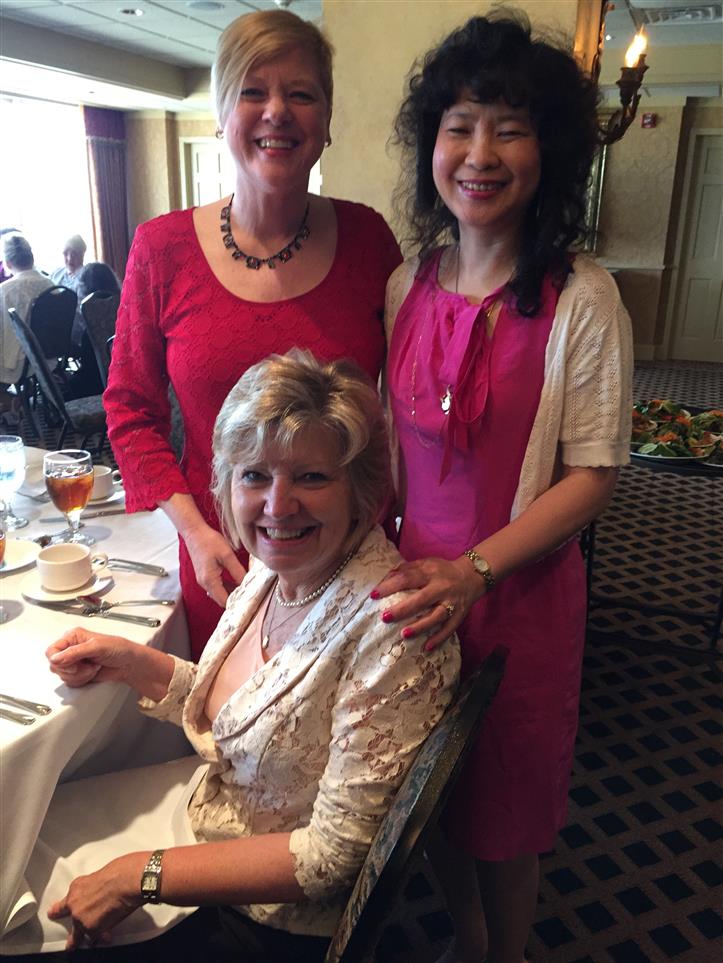 Sandy Pemberton Triplett receives Distinguished Teacher of the Year award for 2015 from Tennessee Music Teachers Association.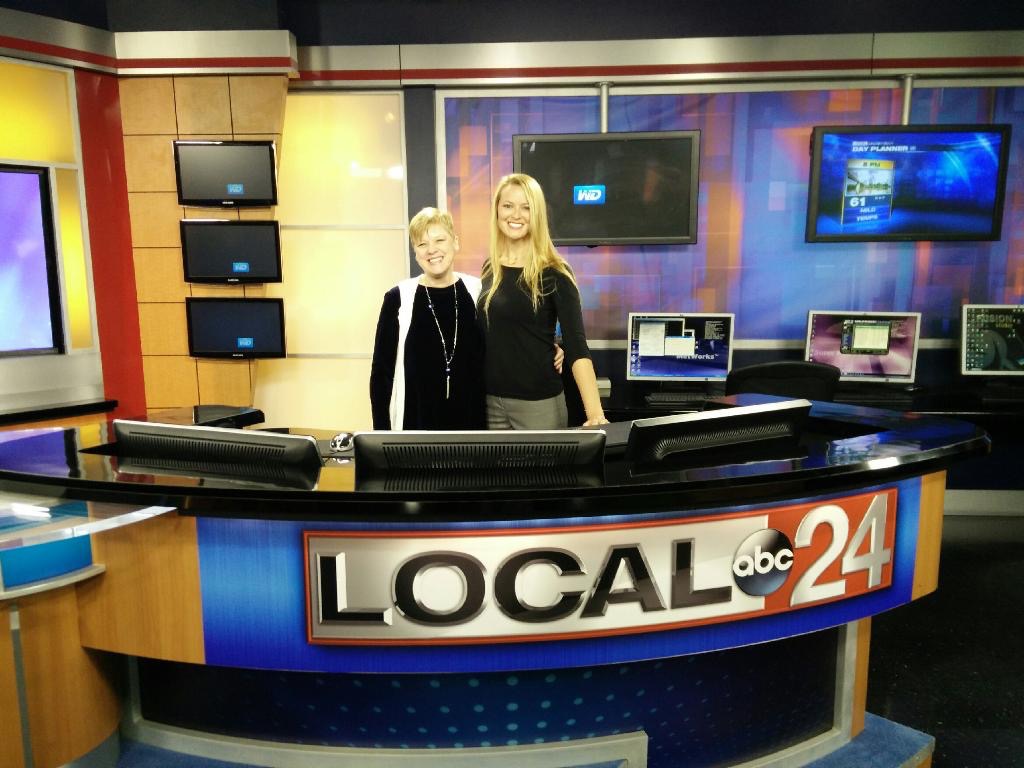 Shelby Butterfield and I at the local news station. We did an early morning show about the benefits of the recreational music makers program.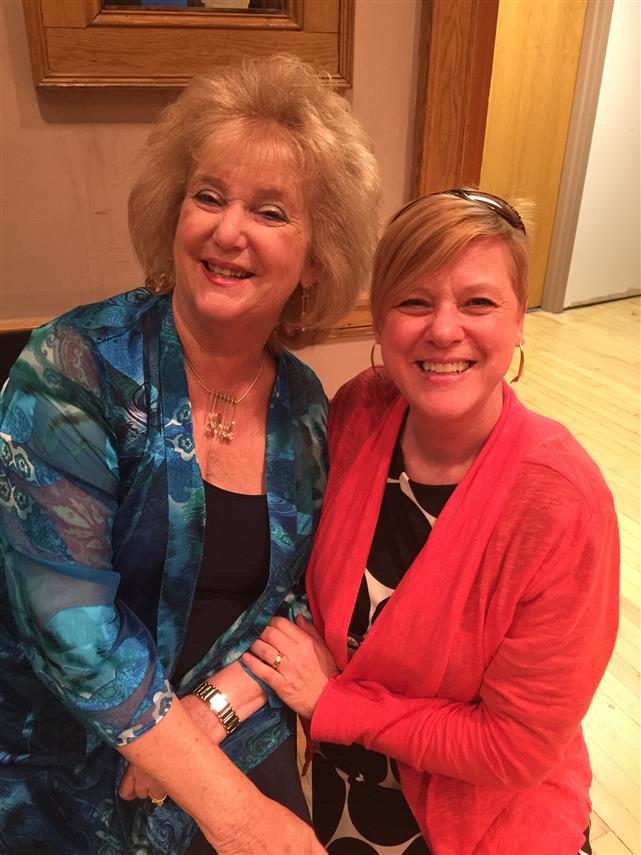 Ingrid Clarfield at the state conference in Chattanooga.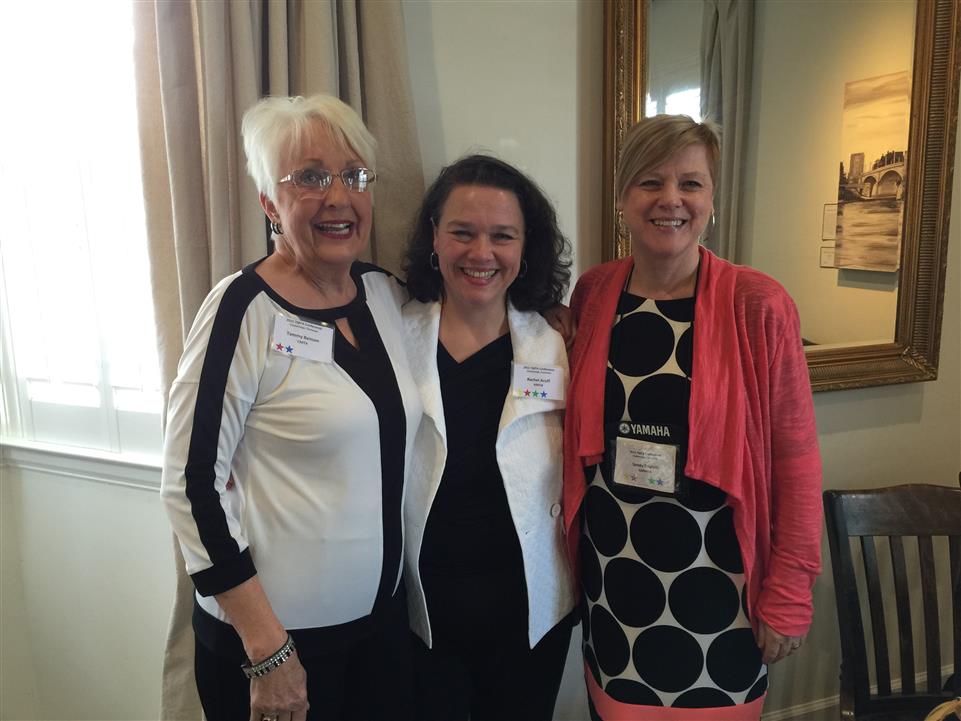 Fellow presenters, Tammy Benson, Rachel Acuff at the Tennessee Music Teachers conference.
Sandy Triplett still enjoys teaching piano after 29 years and thrives on the challenge of meeting the needs of each student.
PROFESSIONAL ORGANIZATIONS AND SERVICE
Music Teachers National Association
Tennessee Music Teachers Association - Past President
Greater Memphis Music Teachers Association - Past President
Germantown Collierville Area Teachers Association - Past President
PROFESSIONAL EXPERIENCES
Progressive Private Music Studio - ages 5 –76
Adult Recreational Music Maker Class Instructor at Amro music store
Adjudicator – local and state piano competitions
Published review in AMT
Creates, organizes, and presents teacher education forums at local music store
She is a presenter of educational programs across the state and at the National Music Teachers conference.
Substitute Pianist/Organist for area churches
Briarcrest School Music Conservatory Teacher
Developed and Facilitated piano teaching programs at Christ the Rock Academy and Bronblum Jewish Community School
Choir Director for Children's Choir at Hope church
The Keyboard Place Music Store Manager and established a teaching program.
State Representative – National Music Link Program
Facilitator for Power of Piano Music Enrichment Program - City of Memphis
Education
Southeast Missouri State University, Cape Girardeau MO
Other Related Training
Online courses to stay with the current music trends
Business and teaching workshops
University of Kentucky- Lexington Keyboard Technology Classes
State and National Conferences
Awards and Honors
Greater Memphis Teacher of the Year 2005
Tennessee's Music Teachers Association Distinguished Service Award 2015
---