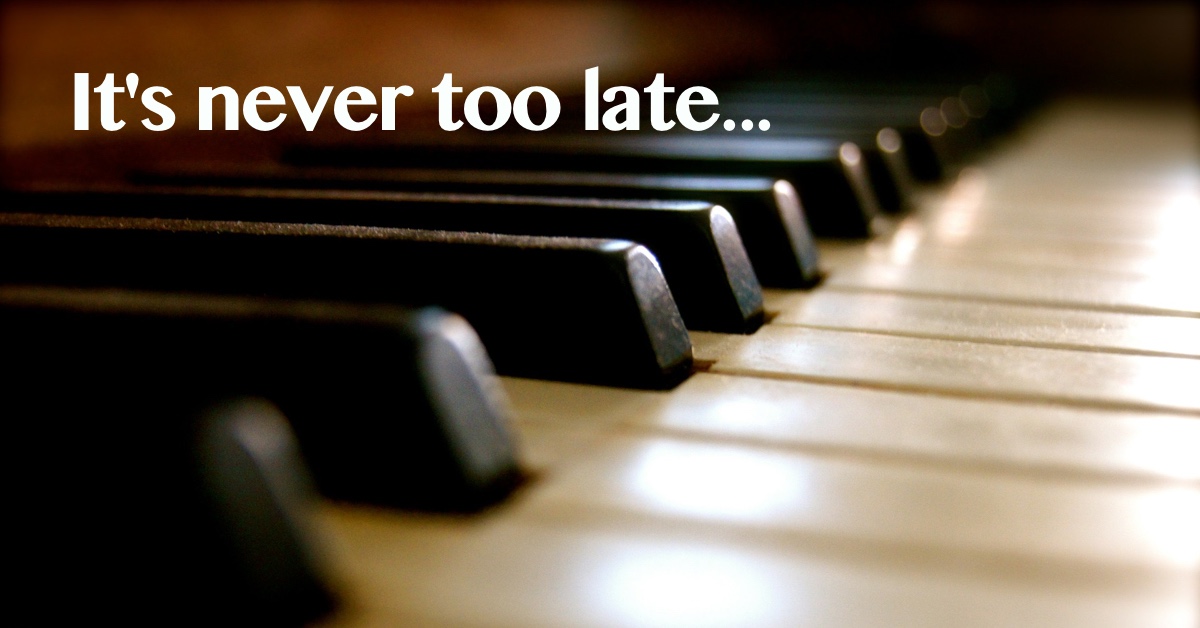 I offer piano lessons for the adult learner who want to enrich their lives, attain a personal goal, or perhaps fulfill a long-held dream. Are you searching for something that challenges you intellectually and feeds you spiritually? Besides being fun and relaxing, learning an instrument can enhance mental acuity and reduce anxiety.
Many adults feel they are too old to learn, studies have shown that intelligence doesn't diminish with age, although the rate of learning may slow down. In the end, adults tend to learn more thoroughly than do children, and they retain the knowledge longer. Slower progress by an adult often indicates a more methodical approach to learning, rather than a decline of abilities.
Please check out http://spt.musicteachershelper.com for more information about my adult program.

So what's stopping you......send me an email at sptriplett@comcast.net or give me a call 901 745 1083 and let's start the new adventure together.